Several AMYPAD researchers will be presenting their respective work at the upcoming Alzheimer's Association International Conference (AAIC 2021) to be held from 26 to 30 July. The conference will be a hybrid event (online and in the city of Denver, US).
We are pleased that seven AMYPAD abstracts have been accepted (see the poster below). In addition, Valentina Garibotto and Giovanni Frisoni will also present some cases from the AMYPAD Diagnostic Study. Their presentation will be available in the Product Theatre tab "Neurology and Nuclear Medicine; working together for an optimal dementia diagnosis".
We are very much looking forward to the conference and discussing our progress and results!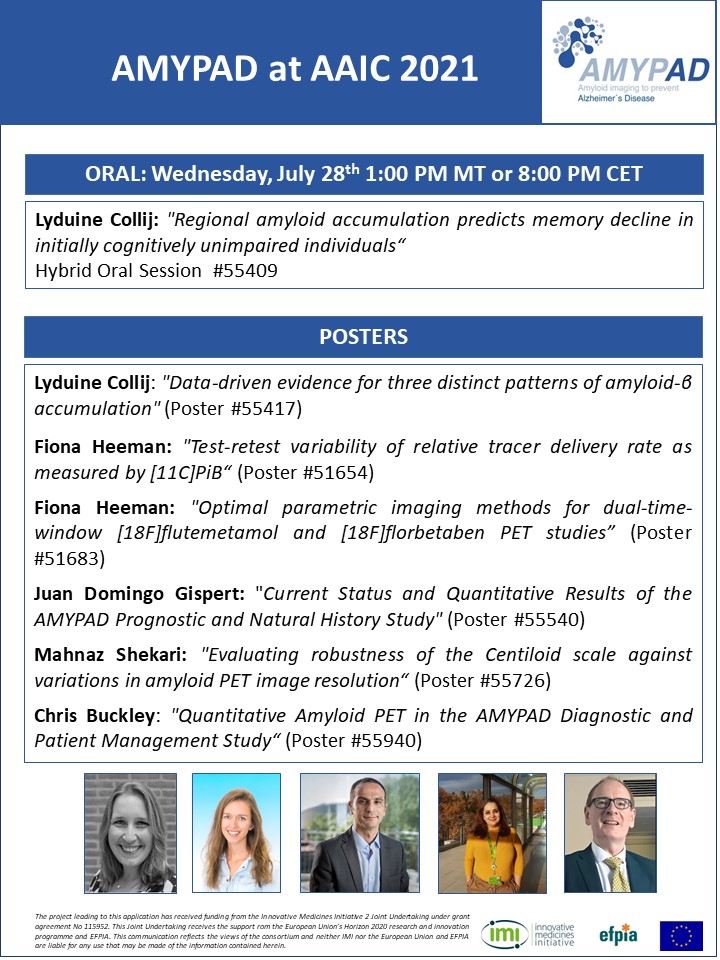 —
Follow us on Twitter: @IMI_AMYPAD
Receive the latest news. Click here to subscribe!