The Alzheimer's Association International Conference is the largest and most influential international meeting dedicated to advancing dementia science. Each year, AAIC convenes the world's leading basic science and clinical researchers, next-generation investigators, clinicians and the care research community to share research discoveries that'll lead to methods of prevention and treatment and improvements in the diagnosis of Alzheimer's disease. This year, the conference will be held in San Diego (US) and online from 31st July to 4th August 2022
Several AMYPAD researchers will be presenting their respective work at the upcoming hybrid conference.
We are very much looking forward to the conference and discussing our progress and results!
For further information about this event, or to register for AAIC, click here.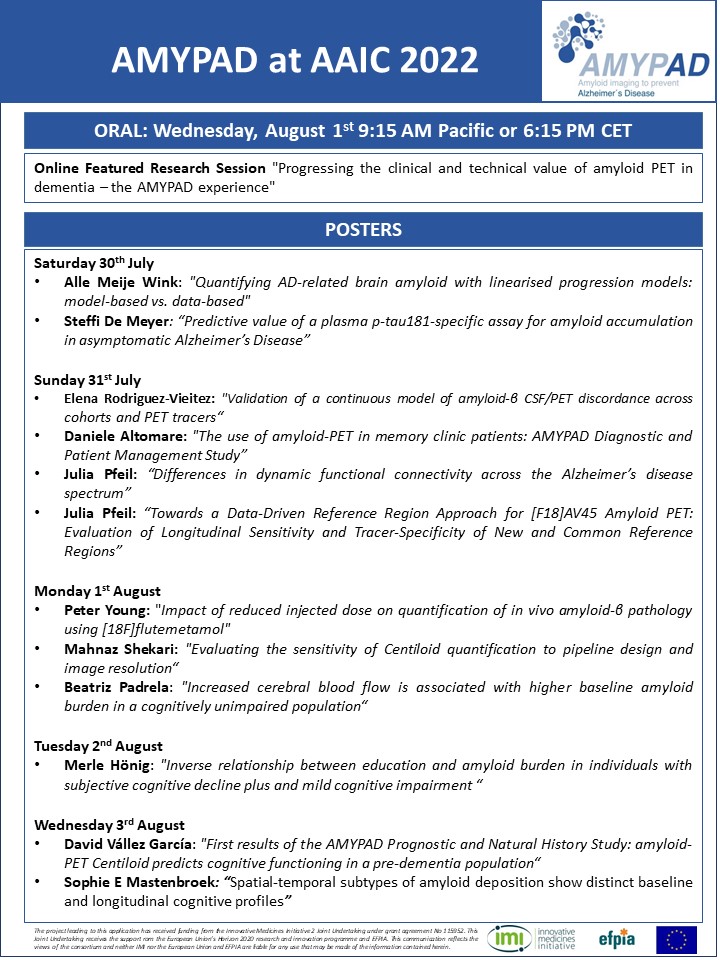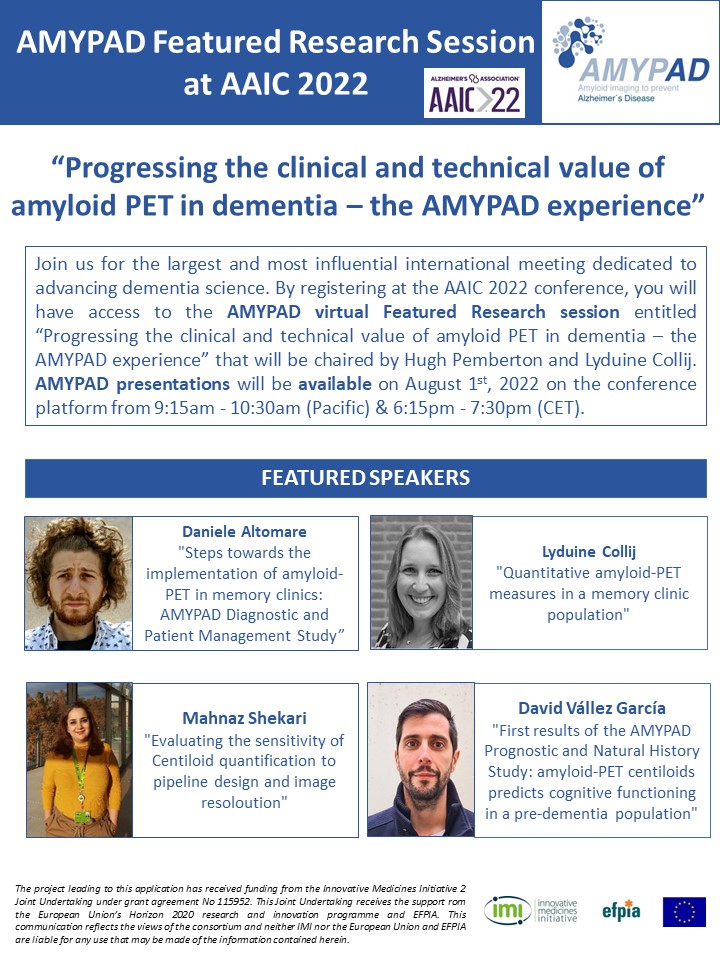 —
Follow us on Twitter: @IMI_AMYPAD
Receive the latest news. Click here to subscribe!